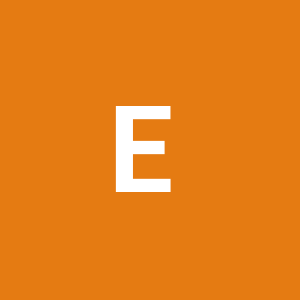 District Representative
Neuvoo
Description:
Job Description
District Representative – Nalco Water Mid Sweden
As the industry leader in water technology, we're growing and need talented people like you to help us continue to protect the world's most vital resource.
Nalco Water, an Ecolab Company, seeks a District Representative to join its industry leading sales team. You'll be responsible for revenue and profit growth of programs and services in targeted accounts. Using a consultative sales approach, you'll build relationships with existing customers by executing system assurance programs that meet their key business needs. With strong account leadership, you'll also convert strategic competitive accounts and sell new technologies to current customers and new prospects linked to value added selling. 
What's in it for You:
You'll join a growth company offering a competitive base salary, bonus plan and benefits A long term, advancing career path in service, sales or management Access to the industry's most innovative training programs A culture that values safety first, including training and personal protection Pride in working for a company that provides clean water, safe food, abundant energy and healthy environments A company vehicle and cell phone Flexibility to plan most of your working days yourself
What You Will Do:
Generate and execute sales plans and strategies Work closely with large, strategic current and prospective customers to understand business needs and recommend continuous improvement and innovation plans that will maintain and grow sales within assigned territory Develop strong relationships with key stakeholders within current and prospective customers, including plant or facility executives Engage in problem solving by performing system analysis, interpreting data and providing written recommendations to ensure customer operations are performing at optimal levels Avoid and stabilize jeopardy business in large, strategic accounts
Territory/Location Information: 
Ideal location is around Borlänge or Avesta to be able to best support current customer base and future opportunities. Occasional overnight travel will be required to meet customer/prospect requirements across the region. Targeted accounts are within the Pulp & Paper industries. You will also cooperate closely with colleagues in Swedish team and European support functions.
As a trusted partner, your customers will rely on you for their success. Nalco Water is committed to seeing you succeed and provides innovative training programs to ensure you're prepared to solve any customer problem. 
An initial Training program will be completed to establish a core knowledge base plus specific innovation training. This will be based on your skill level and experience and topics covered may include technology, product, service, business and industry acumen, direct coaching and mentoring, sales management and leadership, classroom training and certifications. This training will be a combination of in field and desktop training, culminating in attendance in the specific sales training program.
Minimum Qualifications:
Industry relevant qualification 2 – 3 years of technical sales or field sales support experience Possess a valid Driver's License (B) and acceptable Motor Vehicle Record Fluent Swedish and English
Preferred Qualifications:
Bachelor's degree in engineering (chemical, mechanical, industrial) or life sciences (biology, chemistry, etc.) Water treatment or specialty chemical industry experience Working knowledge of paper machine operations, wet end chemistry, pulp mill operations OR boilers, cooling towers, and wastewater treatment systems
About Nalco Water:
In a world with increasing water shortage and contamination challenges, Nalco Water, an Ecolab company, helps customers conserve more than 610 billion liters of water each year. We work with customers across the world in the light industry (institutional, food & beverage, transportation and manufacturing), heavy industry (chemical, power and primary metals industries), paper and mining operations to reduce, reuse, and recycle their water while protecting their systems and equipment. Nalco Water provides the unique opportunity to work with a broad suite of technologies to deliver automated monitoring systems, data analysis and deep technical expertise to increase efficiency, sustainability and performance for our customers.
Our Commitment to Diversity and Inclusion
At Ecolab, we believe the best teams are diverse and inclusive, and we are on a journey to create a workplace where every associate can grow and achieve their best. We are committed to fair and equal treatment of associates and applicants. We recruit, hire, promote, transfer and provide opportunities for advancement on the basis of individual qualifications and job performance. In all matters affecting employment, compensation, benefits, working conditions, and opportunities for advancement, we will not discriminate against any associate or applicant for employment because of race, religion, color, creed, national origin, citizenship status, sex, sexual orientation, gender identity and expressions, genetic information, marital status, age, disability, or status as a covered veteran.
In addition, we are committed to furthering the principles of Equal Employment Opportunity (EEO) through Affirmative Action (AA). Our goal is to fully utilize minority, female, disabled and covered veteran individuals at all levels of the workforce. Ecolab is a place where you can grow your career, own your future and impact what matters.
24/06/2020
Related Jobs
Company Description"We're not in the shipping business; we're in the information business" -Peter Rose,...

Expeditors International - Stockholm, Stockholm County - Neuvoo

Company Description"We're not in the shipping business; we're in the information business" -Peter Rose,...

Expeditors International - Stockholm, Stockholm County - Neuvoo